Welcome to FRIEDMAN CHIROPRACTIC
of Wilmington NC!
Since 1989, Dr. David Friedman has been providing outstanding chiropractic care in Wilmington, NC to residents and visitors alike. If you're in search of a Wilmington Chiropractor, we can help you with neck pain, back pain, headaches, carpal tunnel syndrome, TMJ and whiplash from auto injury. Our Wilmington Chiropractic office offers state of the art spinal treatments, muscle therapy, acupuncture, nutritional and lifestyle counseling. We also offer acupuncture and nutritional counseling. We are conveniently located on Kerr Avenue. Dr. Friedman is adept in pain management and can help get you return to optimal health!

On your first visit to our Wilmington NC chiropractic office, Dr. Friedman will conduct a complete evaluation including orthopedic & neurological exams in order to diagnose the cause of your problem. Muscle therapy, exercises and postural changes might be needed as part of your pain management plan.
Friedman Chiropractic Wilmington has been honored in the National Who's Who directory of distinguished businesses for the last 8 consecutive years, attesting to the excellent level of care that Dr. Friedman provides for each patient. The wonderful office staff will always greet you with a smile and treat you like family.
OPEN FIVE DAYS A WEEK WITH EVENING APPOINTMENTS AVAILABLE:
Request An Appointment Online
Click Here for Directions
Watch Dr. Friedman on Fox News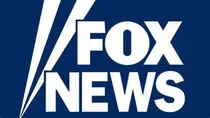 Check out his latest blog posts and new website!

follow Us and Share Great Health Information with Friends & Followers

If you are new to our website, please browse around to learn about our practice and to discover the wonders of chiropractic and wellness. Click on the "email us" link below to ask us a question or to send us feedback. Follow us on social media and share with your friends and followers our health information with your friends so that you can begin a journey to wellness together!
To receive free wellness and health articles subscribe to our bi-weekly newsletter. If you are already a newsletter subscriber, please explore the member wellness section of our website for animated exercise videos, wellness articles, chiropractic resources, and health facts specifically targeted to your wellness needs and interests by Dr. David Friedman.
"The Doctor of the future will give no medicine but will interest his patients in the care of the human frame, in diet and in the cause and prevention of disease."
- Thomas Edison
Dr. David Friedman
Wilmington Chiropractor | FRIEDMAN CHIROPRACTIC | 910-350-2664

1033 S Kerr Ave
Wilmington, NC 28403